&&&&&&&&&&&&&&&&&&&&&&&&&&&&&&&&&&&&&&&&&
We wish all of our cutomers the VERY BEST HOLIDAY SEASON. We really appreciate your business !!!!
&&&&&&&&&&&&&&&&&&&&&&&&&&&&&&&&&&&&&&&&&
Attention parents : We have a North Pole Express mail box on premises... All kids are invited to post their letters to Santa here... This also makes a great photo opportunity!
To get you in the Christmas spirit, we offer the freshest trees in two varieties : Fraser Firs (in sizes from 3 to 15 feet) and Noble Firs (sizes 7 to 9 feet). Also, to save you the season's hassles, the trimming, delivery and set up of your tree is FREE !!!!
&&&&&&&&&&&&&&&&&&&&&&&&&&&&&&&&&&&&&&&&&
As we have offered every year, we have a great variety of Christmas decorations :
Wreaths in all sizes, both decorated and undecorated and in various shapes

Garlands (pine, fir, cedar, boxwood, mixed etc.)

Swags, centerpieces, bunches of various holiday greenery

Some unique decor/gift items
You can always bring in your own pots or other containers for Anna to create you a beautiful custom Holiday masterpiece....
If you need to spruce up your garden and containers for winter then we still have pansies and violas....
We also have beautiful winter patio pots creations by Anna to choose from....
Since it is the best time to plant shrubs and trees we invite you to stop by to have a look at our stock and get great advice from our knowlegable staff.... We hope we can inspire you with great selection of quality plants that we offer....
We can can also help you with planning to spruce up your yard. We offer "We plan, you plant " or "We plan, we plant" options.... So come in or call to set up an appointment with our landscape designer....
Lots of new pottery, statuary, fountains and bird baths have arrived, so come to shop while there is lots to choose from.... They can make great gifts for garden lovers....
Come see us or call for free expert advice on trouble spots in your yard.... Bring with you a sample of an ailing plant and our in-house plant doctors (Mark or Andrew) will diagnose it and recommend appropriate treatment...
We have new items coming in every day so come and check us out!!!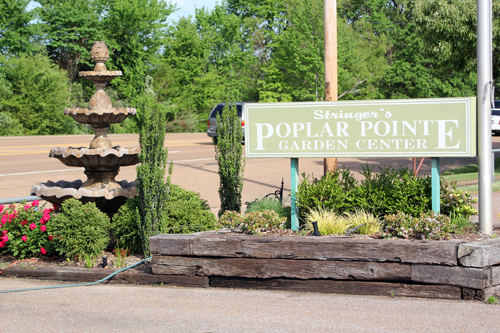 Winter 2015 Store Hours
Monday - Saturday
9:00 am - 6:00 pm
Sunday
11:00 am - 5:00 pm
Closed
Dec 25th to Jan 5th