Our professional team is wishing you

a wonderful Holiday Season

and a happy New Year !

As every year, we offer you "HASSLE FREE CHRISTMAS" : free delivery and set up of all Christmas trees. Also as every year we have spectacular selection of freshest greenery : wreaths (plain or decorated, all sizes), garlands , swags, table centerpieces (custom made and ready made) and lots of other Christmas decor.... So come and check us out - you may get some interesting gift ideas !!!


Our garden center will be closed begining on Tuesday, December 24th, 2013 until Monday, January 6th, 2014.
Interested in tree removal or other services?
Please call us at 754-5700 and leave a message with your name and phone number. We will return calls and set removal times based on a first-call-first-return basis.
We still have full assortment of plants for the fall/winter season : variety of pansies and violas, cold hardy cabbages etc. Get Anna to revamp your color bowls for cool months ahead....
Now is the best time to replace any plants that look tired or just didn't make it.... So roll out your landscaping projects....
We can help you with planning to spruce up your yard. We offer "We plan, you plant " or "We plan, we plant" options.... So come in or call to set up an appointment with our landscape designer....
If you are thinking next spring already- we have really nice selection of bulbs....
Lots of new statuary, fountains and bird baths have arrived, so come to shop while there is lots to choose from.... They can make great gifts for garden lovers....
Come see us or call for free expert advice on trouble spots in your yard.... Bring with you a sample of an ailing plant and our in-house plant doctors (Randy or Mark) will diagnose it and recommend appropriate treatment...
We have new items coming in every day so come and check us out!!!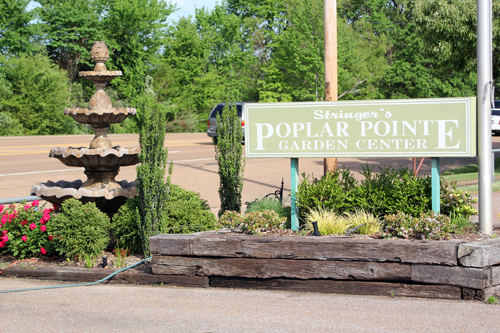 December 2013 Store Hours
Monday-Saturday
9:00am-6:00pm
Sunday 11:00am-4:00pm
Closed from Dec 24th, 2013
to Jan 6th, 2014